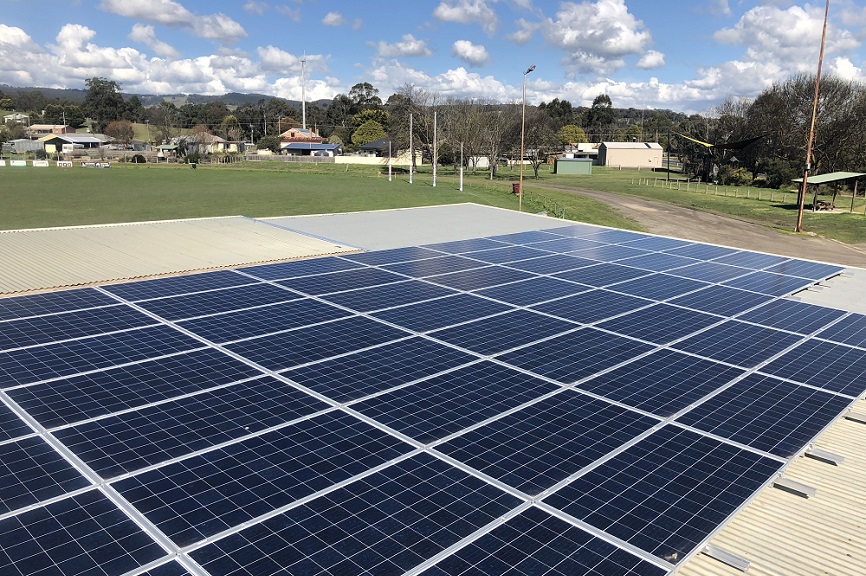 The Solar on Public Buildings program is a $9.2 million program funded by the Victorian Government to benefit volunteer managed Crown land sites across Victoria.
Solar systems are being installed on volunteer managed public buildings on Crown land in the Barwon South West, Grampians, Hume, Loddon Mallee and Port Phillip regions to reduce energy costs for volunteer committees, improve their sustainability and create jobs.
The Program began in 2020 to install solar photovoltaic (PV) systems on public buildings on Crown land to help reduce energy consumption, save on energy costs, and enhance the long-term sustainability of community groups.
The first round of Expressions of Interest (EOI) were offered in August 2020 to DELWP-appointed Committees of Management of Crown land reserves. The program is now open for a second round of EOIs.
Gippsland pilot program 2017-18
The Program is based on a pilot program that was run in Gippsland in 2017-18 that resulted in 69 sites receiving a solar PV system that will save volunteer Committees of Management over $260,000 per year by reducing electricity costs by 80%.
Round Two of the Program's EOI is now closed.
The Expression of Interest - Round 2 of the Program closed on Friday 24 June 2022.
But keep your eyes peeled to our emails as we will notify of future EOI's that are available.
Frequently Asked Questions (FAQ's)
Page last updated: 15/07/22